Shakti Spa
Discover our Spa Services & Facilities
Would you like to immerse yourself in the aromas and sensations that give you total spiritual and physical harmony? At Shakti Spa, you can experience relaxing pleasure in addition to the sounds of waves and ocean breezes!
Here you will breathe in peace and tranquility, with abundant aromas stimulating your senses and warm tones adorning the interior. We take care of every detail to ensure complete rejuvenation. Let your mind and body relax as the waves murmur in the distance.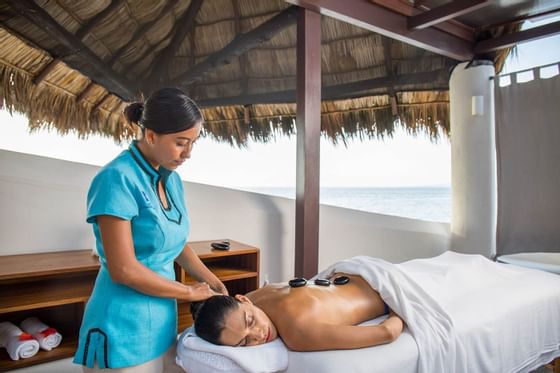 Spa Services
A sumptuous menu of massages, scrubs, facials and therapeutic body treatments give new life to stressed, tired, worn-out bodies. Let yourself be pampered with a four-hand massage, a copal scrub, a deep-cleaning scrub or a mocha treatment.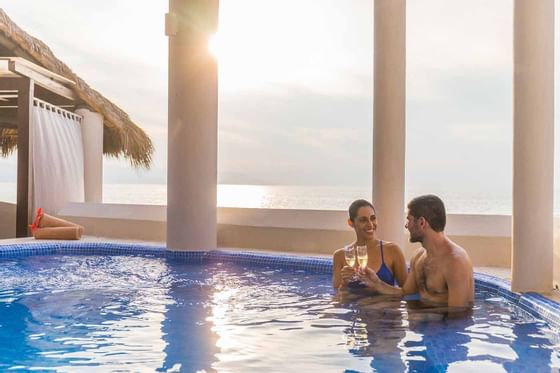 Spa Facilities
The Shakti Spa facilities include private booths for massages, each with a team specialized in specific facial and body treatments. In addition, there is a separate area for couples' massages and the option of enjoying your massage by the beach. Jacuzzi use is a courtesy of the spa. The exclusive aromatherapy products and highly trained personnel assure a relaxation and rejuvenation experience.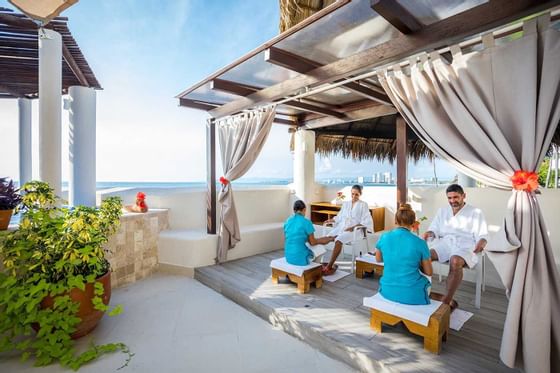 Spa Gift Certificates
Give your friends and loved ones the opportunity to enjoy a day of pampering in our spa. A gift certificate can be delivered to the guest's room with a personal note. Please contact the Concierge for more information.